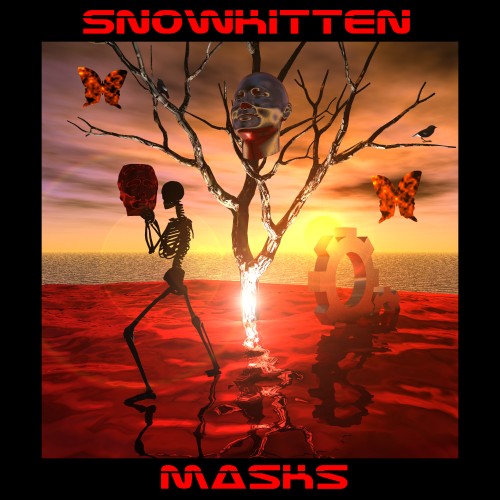 This mini album was released right at the end of a very busy year, 2009. I wanted to try a slightly different approach with these songs, deliberately making something darker than usual. So all the songs have a slightly darker feel to them, and the cover was intentionally over-the-top as far as a "dark" feel was concerned. This album was also the first time I started using a MIDI keyboard to play the music, rather than programming the notes, and I've found that to be far more suited to the kind of music I enjoy writing.
This time, two of the tracks featured vocals, provided once again by people on CCMixter. The track, "Masks 3" is one that I am still very pleased with, and the vocals were provided by a very impressive singer by the name of Snowflake. I have used her vocals from different songs on several occassions now, and I'm sure there will be songs in the future that will also make use of her singing and spoken word creations.
The closing track, "Masks 5," used spoken word vocals from Eshar. A song that starts off with a dark feel but eventually ends more optimistically, with the quote, "And so for you, I will be myself."