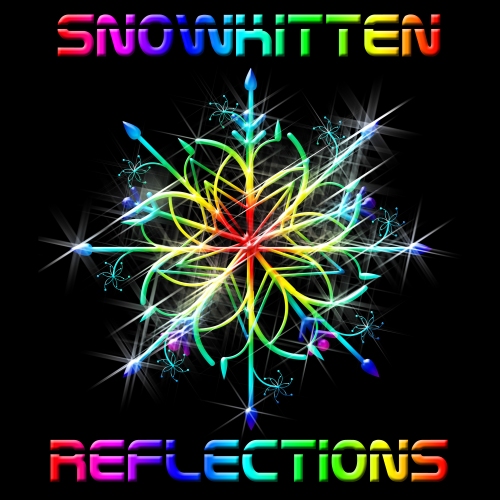 Over the last year, while working on the last few albums, the Revisited collection and the Purple Sky EP, I was also working on a couple of tracks that didn't quite make it onto any of those albums or EPs. Mainly this was because the tracks featured vocals from Snowflake, over on the CC Mixter website, and those vocals are provided for free, ready for remixing, on the provision that you do not use them commercially. As the last few albums and EPs have been put up for sale on Bandcamp, it wasn't possible to include those remixed songs on there, for just that reason.
A friend of mine, David Brinkworth, had created his own album during this time, featuring only vocals and piano, and between us it was agreed that I could try remixing one of his tracks for practice, and just to see what turned out. "The Medium" is one of the songs included on this album, along with the three above-mentioned songs that featured Snowflake's vocals, and again it didn't seem fair to include the remix of "The Medium" on an album that was available for sale on Bandcamp.
So this particular album is available on this website for free, as four of the ten tracks weren't eligible for being sold elsewhere. Musically many of the songs continue the theme from the last few albums, but I've intentionally tried to use different sounds, and where possible unusual synth sounds, in the hope that it gives the tracks a more diverse feel. Without wanting to sound like Ol' Inflateyhead, I'm really happy with how they turned out and think that - at least at this point - they're some of the best ones I've made. Having said that, I don't want to get stuck in a rut, so I'm hoping that the next set of songs will ideally be something just a little bit different, but we'll see how it turns out.